SEMANTIC TOOLS FOR CARBON REDUCTION IN URBAN PLANNING

Co-funded by the European Commission within the 7th Framework Programme

Reports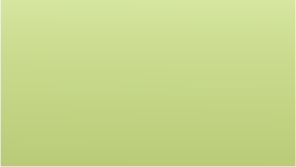 Report on Project Methodology
This document describes the methodology developed during the first year of the SEMANCO project. Its purpose is to explain how the work of the Tasks in
different Work Packages (WPs) can be integrated. As such it introduces the tools and mechanisms used to ensure the integrated development of the
different components of the project
Lead partner: FUNITEC

September 21, 2012
Download
Environments for Collaborative Ontology Mapping
An environment has been developed to be used in the semantic integration processes which will lead to the creation of the Semantic Energy Information
Framework (SEIF). It consists of two tools: 1. an OWL mapping extractor and 2. an ontology mapping collaborative web environment. These tools will
help different users–domain experts, data owners, and ontology engineers to integrate data in a collaborative way using standard semantic technologies.
The tools also automate parts of the semantic integration process.
In particular, with these tools it is possible:
1.
To generate an OWL ontology from a schema database (almost all data sources exist as databases).
2.
To translate relational data stored in tables and columns to RDF format according the local ontology previously generated.
3.
To provide an environment where users can easily map a local ontology to a global ontology according to their knowledge.
The tools are being validated through their application in the ontology building process leading to the SEIF. However, the tools are generic enough to be
applied to other projects dealing with building ontologies. The tools will be made available to the scientific and academic communities after being validated
through their application in the SEMANCO project
Lead partner: FUNITEC

June 07, 2012

Report of the Case Studies and Analysis
This work grounds the ICT development within the SEMANCO project in the case study sites. To do so it presents an initial analysis of the following for the
Spanish, Danish and UK sites:
•
the current situation with regard to the energy performance of the built environment
•
the urban planning policy frameworks and strategies for reducing CO2 emissions
•
the implemented urban planning schemes
•
the relevant actors involved in the urban planning processes
•
data requirements and data sources
•
the expected outcomes of the analytical tools under development
Lead partner: CIMNE

March 30, 2012
Download
Download

Report on the Accessible Energy Data
The purpose of this report is:
•
to propose a methodology for classifying and characterising energy related data by means of a shared terminology which will be used in the
subsequent semantic modelling and ontology building processes. This methodology will help domain experts and ontology engineers to identifying
concepts and relationships between data.
•
to provide a set of standard forms to collect and describe data and data sources which will be used in the ontology building process as well as in the
analysis performed by tools
Lead partner: POLITO

September 21, 2012
Download
Report on Impact Evaluation
Energy efficient urban planning processes involve multiple scales and time. Also, urban planning practices practices are multidimensional in nature as they
encompass social, political, economic, technical and environmental aspects. It is necessary, therefore, to have accounting frameworks to come up with the
appropriate energy performance indicators and strategies which then can be supported by tools accessing semantically modeled data. This report proposes
a methodology to be followed to identify those indicators and strategies operating at multiple levels and domains
Lead partner: CIMNE

October 21, 2012
Download

SEMANCO Wiki
The first release of SEMANCO wiki is now available. It contains twenty-one terms classified in concepts and technologies. Concepts refer to critical terms
which are applied throughout the project domains; technologies stand for the tools, techniques and methods –both, the existing ones as well as the ones
created by the project
Lead partner: FUNITEC

October 08, 2012
Wiki

Report on Strategies and Indicators for Monitoring CO2 Emissions
This report provides strategies to monitor CO2 emissions and a list of indicators that can be used to measure the performance of strategies to reduce CO2
emissions
Lead partner: RAMBOLL

October 15, 2012
Download

Report on Implementation Plan
The processes of design, implementation and monitoring of the demonstration scenarios in the three cases of study are defined in this report. The
scenarios have been designed to ensure a comparable parallel development and to facilitate the exchange of experiences at the European level
Lead partner: CIMNE

October 15, 2012
Download